Chameleon'u Satın Al
kendi sosyal ağ paketinizi hemen oluşturmaya başlayın!
Chameleon Script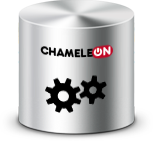 Chameleon Engine + ALL templates + ALL mobile apps (iOS & Android) + 3DCity + 3DCity Mobile + Video Chat + Video Chat Mobile. You get all current and future templates and apps. This will not last long! Also script installation and technical support are included for free now.
Optional Items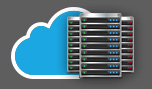 Bizim hosting ücretsizdir. Sadece kurulum için ödeme yaparsınız.


We design a logo for your website.
Tümüyle uyarlanabilir
Eşsiz bir web sitesi yapmak için sitenizde kullanacağınız özellik seçimini değiştirebilirsiniz. SİZİN kendi seçtiğiniz özelliklere sahip bir web siteniz olacak.
Hızlı ve kolay
Satın aldıktan sonra dakikalar içinde indirip hemen kurabilirsiniz. Eğer isterseniz, satın aldıktan sonra 24 saat içinde biz ücretsiz olarak kurabiliriz.